On Tuesdays and Fridays we start at 9:30 with an introduction on different topics. At around 10:15 we have a coffee break and at 10:30 we have a short session of singing songs in Icelandic and words of encouragement. After that we divide the students in to groups based on the levels they are on in their Icelandic learning. There is also one group specially for parents with young children. There is no special program for children on Tuesdays and Fridays but we provide toys and they are always welcome 🙂 The emphasis in the course is on spoken language but in the groups there is a possibility for more advanced students to focus more on grammar and other language skills.
The Monday classes are for parents with young children. We learn Icelandic through songs, rhymes and games. The parents learn Icelandic as well as having a quality time with their little ones. After the session there is time to chat and get to know other parents. We provide toys for the children and coffee tea and refreshment for the parents.
Both classes are open and new people are always welcome and registrate when they come for the first time.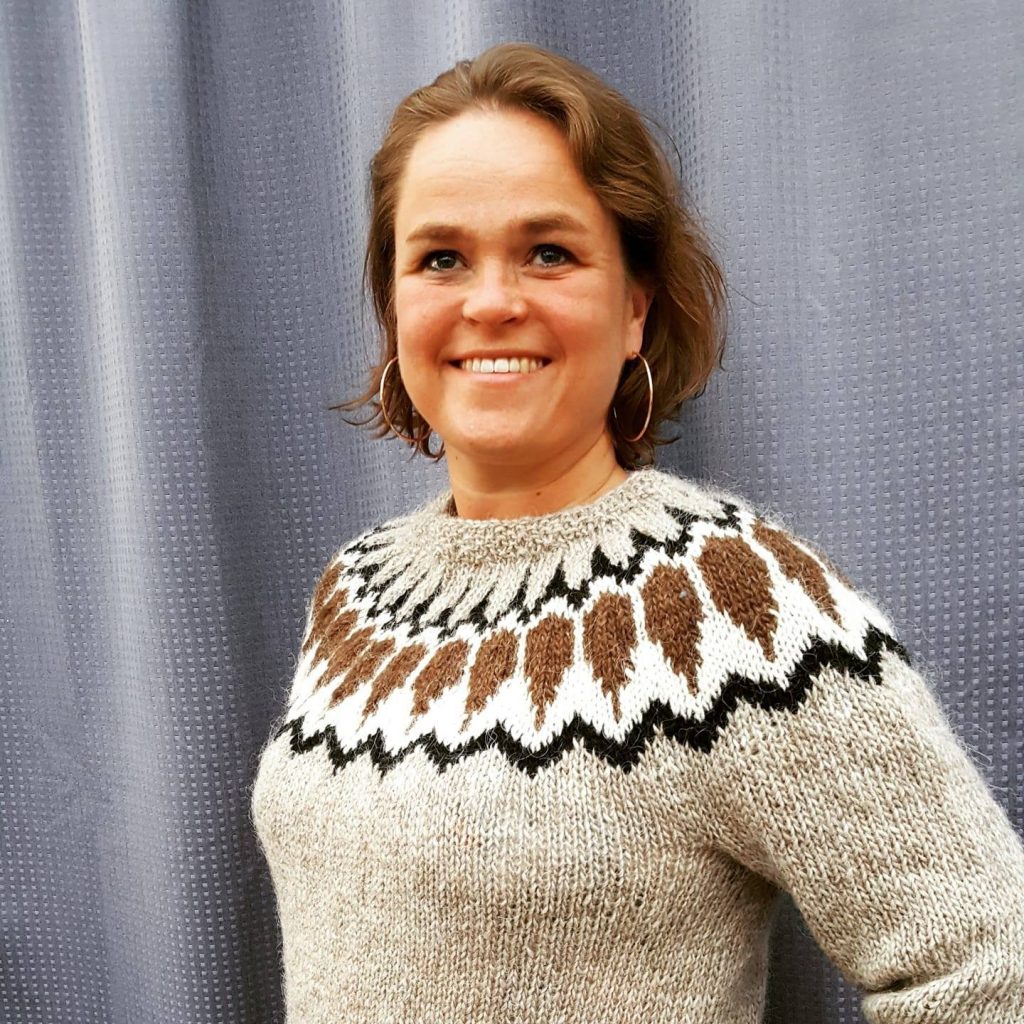 Teacher is Helga Vilborg Sigurjónsdóttir. She has a B.ed in teaching with music as major. She also has a degree in singing and is an experienced choir director. She has served as missionary in Ethiopa for six years and is now a full time worker at the Icelandic Lutheran Mission. She is married to Kristján and they have five children. Along with her a group of volunteers lead the group work on Tuesdays and Fridays, most of them retired teachers.